ORGANIZATION DIAGRAM
Strong partnerships with experts in various fields
Bioresorbable scaffolds are made by combining together optimal components. We conduct joint development with research institutions that excel in a variety of fields.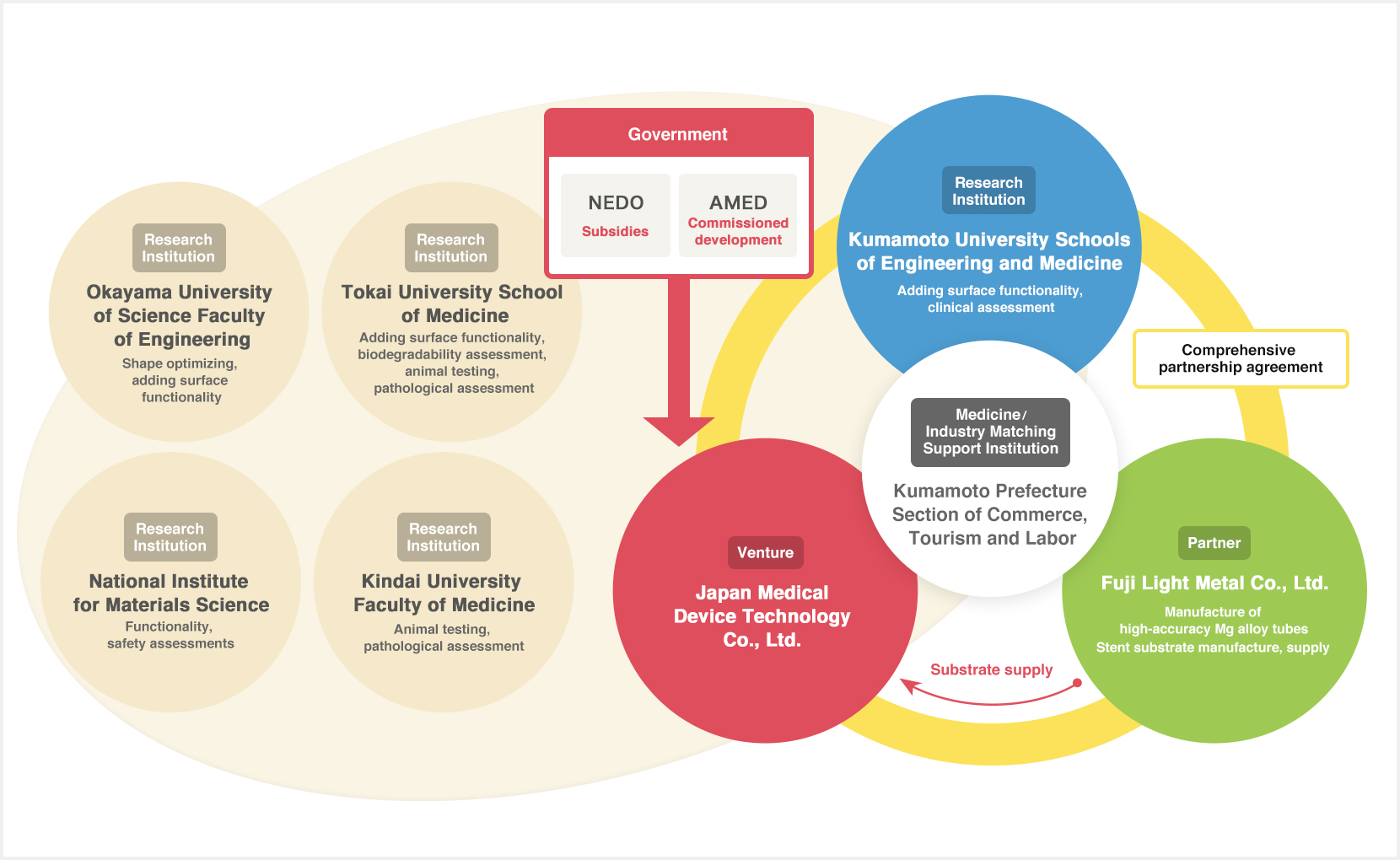 Supply Chain in Kumamoto Prefecture
The fact that everything from the magnesium alloy raw material to the final assembled product is all produced within Kumamoto Prefecture goes a long way in achieving the creation of high-spec, Japanese-quality medical devices.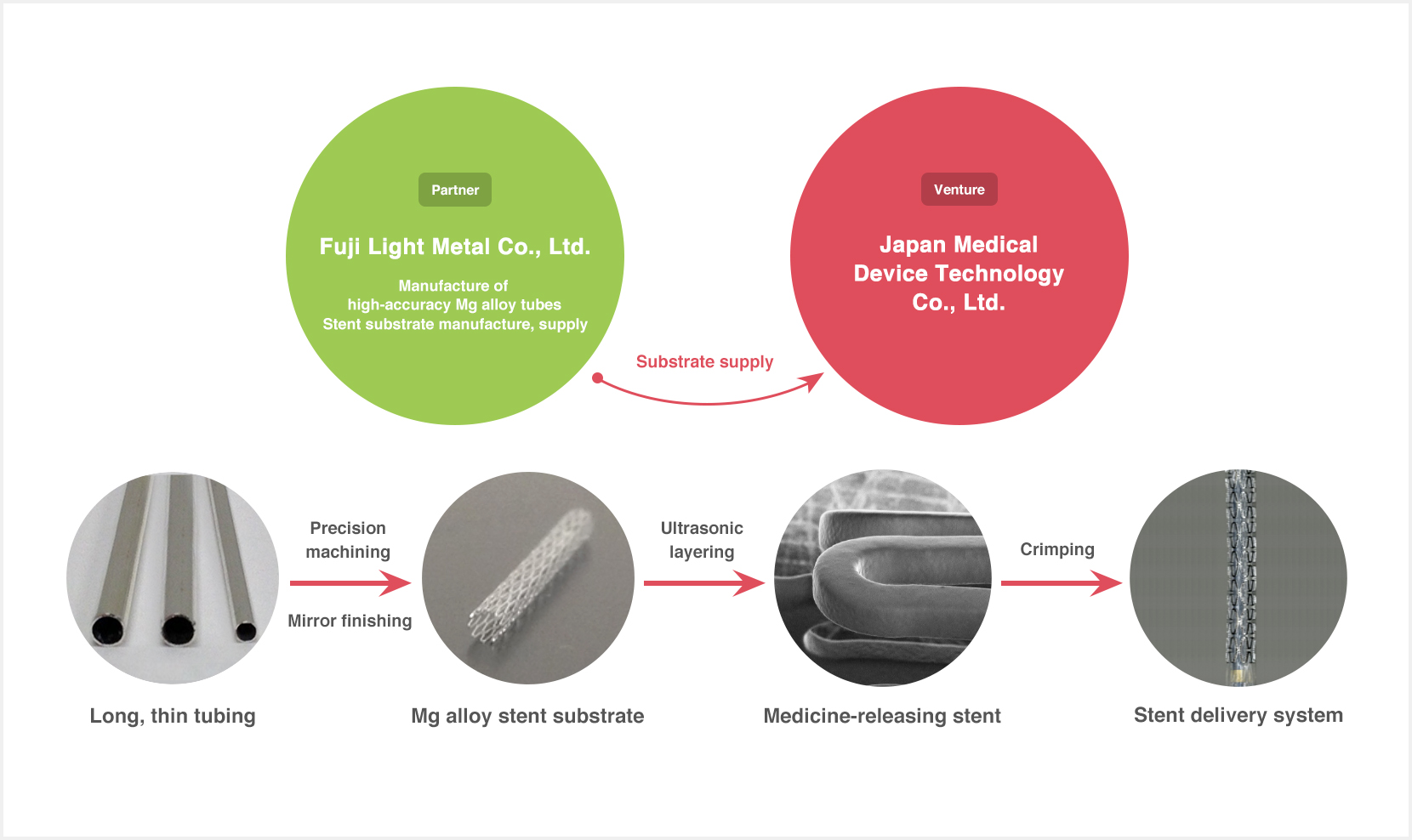 RESEARCH & DEVELOPMENT FACILITIES
Laser machining equipment

Surface coating equipment

Crimping equipment

Quality assessment equipment

Quality assessment equipment

Quality assessment equipment